Analytics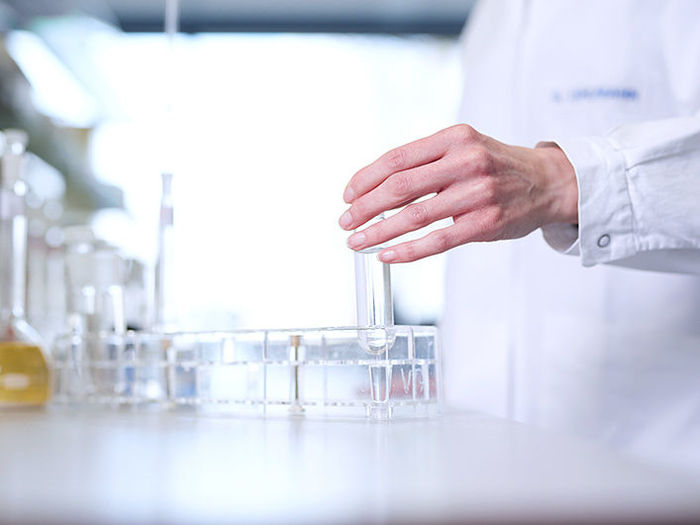 Agility. Know-How.
Reliability.
Quality is more than a standard in Illertissen, whether in in-house production or as a contract manufacturer. Our aim is to ensure quality systematically already within the process and to embed supreme standards as a contribution for process excellence. Naturally, all documentation / data reporting is done in accordance with current GMP guidelines.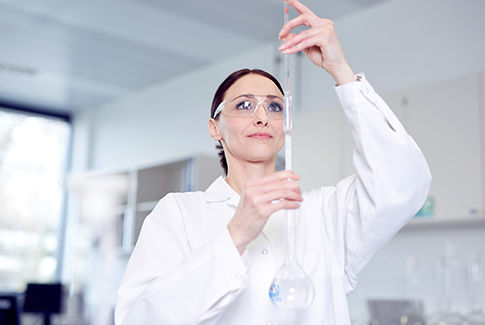 Quality Control

the good feeling to be on the SAFE side

Our Quality Control Division with 40 qualified laboratory staff members supports you in the development, optimization and quality control of your products with an extensive portfolio.
Detailed Services:
Analysis and release of pharmaceutical active ingredients, excipients and medicinal products in accordance with the pharmacopoeial monograph, customer specifications or registration documents
R-Pharm Germany GmbH holds a manufacturing authorization for the release of medicinal products according to § 14 AMG (German Drug Law). This allows us to have the approved tests conducted in the R-Pharm GmbH Germany Laboratory certified by a qualified person upon request according to § 15 AMG. The QP in charge at our customers' side may refer to this laboratory certificate as per Annex 16 of the EU-GMP Guideline – and thus reduce the workload for the batch release of the medicinal product
State-of-the-art method optimization for HPLC / UPLC methods for assay- or purity determination as well as dissolution methods
Method development and validation of all dosage forms according to ICH guidelines or customer specifications
Lab-to-Lab-transfer [method transfer] / ISPE guidelines, including planning and reporting
Analysis of highly active substances in our safety lab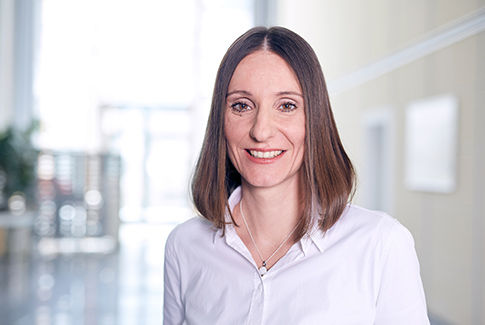 Release

good to have
unlimited market opportunities

For companies beyond the European economic area we offer to perform analysis (EU-Gate Testing) to support the EU-batch release.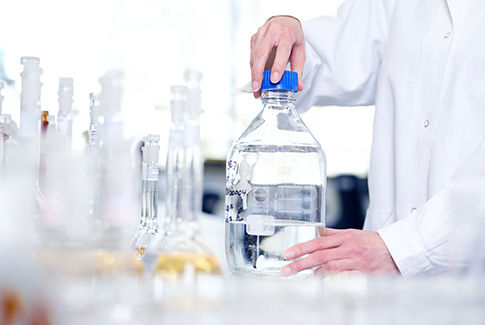 Stability Studies

Trust is good,
Control is better

We are happy to advise and support the planning of necessary stability studies including custom-made test plans. Furthermore, we can store your samples and take over the entire sample management.
Services:
Advice and support in the planning and creation of stability studies according to ICH guidelines
In-use stability, photo-stability, stress tests
Complete data- and sample management including scheduling and sample shipping
Your stability samples will be stored under the various climatic conditions in modern climate chambers with continuous monitoring:
Climatic zone I / II: 25°C/60% r.h.
Climatic zone III / IVa: 30°C/65% r.h.
Climatic zone IVb: 30°C/75% r.h.
Accelerated: 40°C/75% r.h.
References: 5°C