Manufacturing
Quality. Competence. Standards.
R-Pharm Germany covers a wide range of manufacturing possibilities for solid dosage forms of medicinal products and food supplements – with the highest quality and reliability.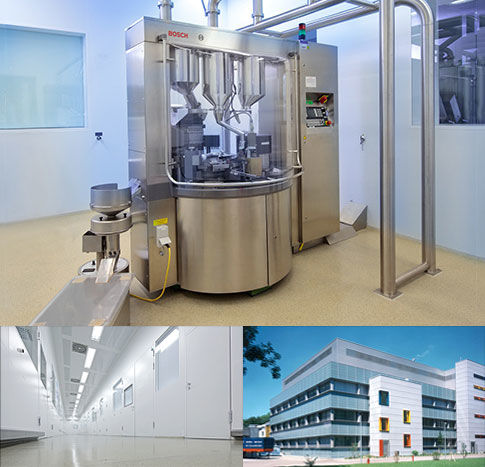 Conventional production

conventional meets customer orientation

For conventional manufacturing methods in the range OEB 1 to 3, we have a highly flexible production facility at your disposal with 12,000 m2 spread above three levels using state of the art equipment and technology.

We have the capacity to manufacture 4 billion units of various solid dosage forms (tablets, hard capsules, powders, granules, pellets) in top quality.

We offer the following process steps:
Milling, mixing and sieving
Dry and wet granulation
Capsule filling, tableting
Coating and pelletizing
Flexibility is our strength: therefore, we constantly invest in new technologies and processes. 
High Potent Production

Individual
containment solutions

To manufacture OEB 4-5 products, several segregated production units for different batch sizes - starting with 0.5 to 20 kg in the small scale facility or up to 700 kg in the Newcon - are available.
The "Newcon" (New Containment Facility)
With the commissioning of this Facility, a major milestone in terms of automation, process robustness and process safety has been set worldwide. The production unit awarded as "Facility of the Year 2008" by ISPE and certified by the FDA sets standards in the application of a fully automated process flow of several batches in parallel.
The PPDC (Product and Process Development Center)
Beside cost-effective containment solutions for fully automated procedures, the PPDC allows us to expand our service portfolio in the area of high potent manufacturing and enables both, product development and commercial small-scale manufacturing.
Equipment used for High Containment process steps:
Milling, mixing and sieving
Dry and wet granulation
Capsule filling, tableting
Coating and pelletizing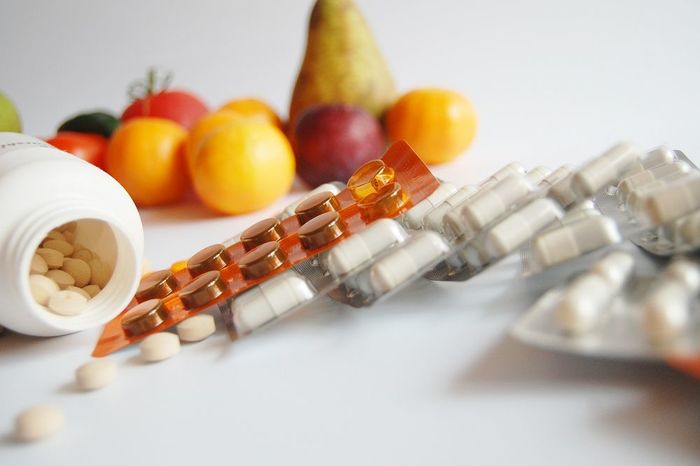 Production of nutritional supplements

Diligence and Quality

We offer manufacturing and packaging under GMP compliant conditions for nutritional supplements in form of tablets and capsules. Our service portfolio also includes the galenic product development.

Food supplements experience the same diligence and quality standards as medicinal products regardless if development, manufacturing or packaging is required.