Packaging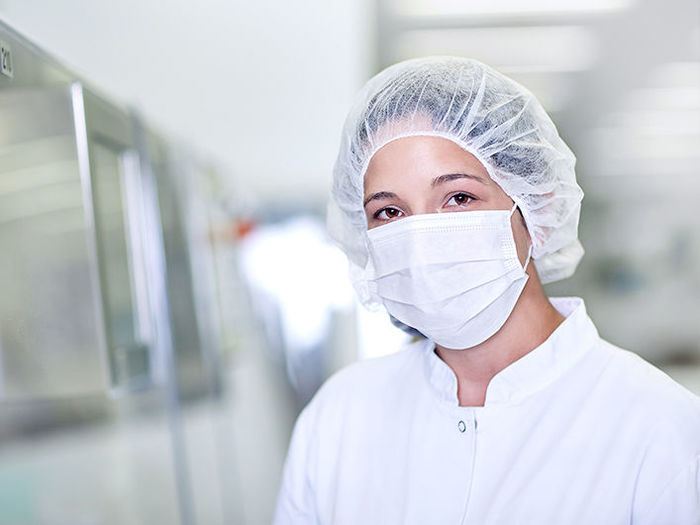 Flexibility. Experience. Solutions.
Our entire plant and facilities offer innovative packaging solutions and allow a quick and secure commercialization of your product.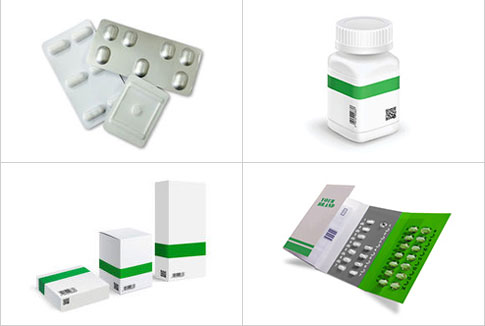 Solid Dosage Forms

whether Blister, Wallets,
Bottles

or special packaging solutions – our team as well as fourteen packaging lines are available in multi-shift operation providing a capacity of 120 Mio. sales units.
To put it in a nutshell
We are specialized in the packaging of solid dosages. As our primary and secondary packaging area is completely segregated, we can meet various product requirements. This enables us to pack even high potent formulations in a very efficient and secure way.
Advantages for patient compliance and product marketing
With its wallet configuration (cardboard-enforced blister), R-Pharm Germany GmbH offers you additional benefit in terms of packaging.
This alternative of childproof packaging provides a differentiation from the competition while increasing patient safety and patient loyalty. The extra available surface area is particularly suitable for displaying therapy, titration and patient information and for adding brochures and promotional materials.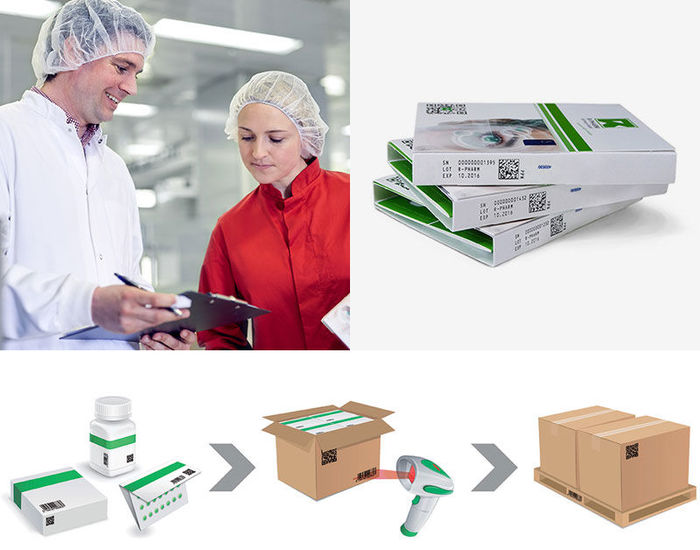 Serialization and aggregation

Traceability as a standard

The effective protection against counterfeiting through product coding, serialization and aggregation of drugs (primary, secondary, and tertiary packaging) has become a regulatory requirement in various markets and is essential to ensure customer safety, brand protection and a transparent supply chain.
Flexible Process Design
We serialize and aggregate according to our customer needs: integrated, combined or manual. We offer cost-effective solutions and services on all serialization and aggregation steps for all market standards.
Market Standards
Europe / Falsified Medicine Directive (FMD)
USA / Drug Supply Chain Security Act (DSCSA)
Saudi-Arabia / SFDA Guideline
South Korea / KFDA Guideline
China / CFDA Guideline – Electronic Drug Monitoring Code (EDMC)
Secure IT-Infrastructure
With a well-established and intelligent IT infrastructure, we meet highest qualitative and technical standards at all levels of data and event communication.
To manage the administration of the serialization data and regulatory requirements, we are connected with "TraceLink", a Level-4 network provider. We guarantee an efficient and professional customer and product integration (customer onboarding).
Track & Trace User Academy
This practically oriented concept focuses completely on your individual requirements and, step by step, teaches you everything you need to successfully implement Track & Trace. Every step is covered, starting with the regulatory demands and diverse applications of systems up to insights into the onboarding-processes and the implementation into the production operation. Did we spark your interest? We are looking forward to follow up personally.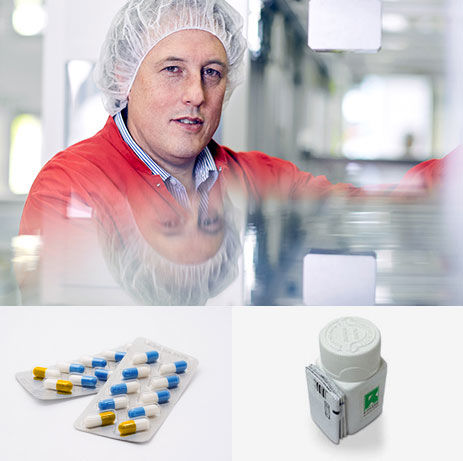 Customized packaging services

convincing solutions

Some products do not work with ready-made solutions, but with custom-made individual concepts. If necessary, our packaging experts develop new solutions to package products safely and attractively in cooperation with our well-established supplier network. Naturally, we focus on the customer's needs during the whole process.

Packaging must work beyond the laboratory scale: it must guarantee product quality, be good processable on a commercial scale – ideally automatically, and finally the costs must fit. We strive to achieve all of these aims.
Simply different
New packaging developments, artwork modifications, subsequent serialization or additional application devices require flexible and efficient solutions beyond the machinery. By using standardized processes and highly qualified employees combined with semi-automatic systems, we are able to develop solutions for these challenges quickly, cost-effectively and flexibly for you.